THE NUTCRACKER
A FILM SCREENING
2PM SUNDAY, DECEMBER 2
Dancers' Workshop & the Russian Club of Jackson Hole presents a free screening of "The Nutcracker" in The Center Theater. Get in the spirit of the holidays and cozy up for the perfect Sunday activity for the whole family! Join Marie Alexandrova, the Sugar Plum Fairy, and all your favorite characters for Moscow's Bolshoi Ballet on the big screen. This screening presents the Bolshoi version filmed in 2016.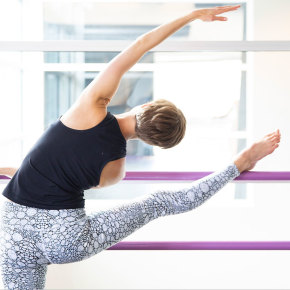 UPCOMING WORKSHOPS
ENROLL NOW
November & December / Francesca Romo leads a Contemporary Dance Workshop beginning November 27, and Kate Kosharek offers a Restoring Movement Workshop on December 15. Then, stay tuned for a January release of all new winter workshops. Learn more about the open program.
FAIREST OF THEM ALL
A DW ORIGINAL PRODUCTION
DECEMBER 7-9
The classic fairytale Snow White comes to life through dance this holiday season! Did you see last year's Alice or the previous year's The Wizard of Oz? Clever storytelling, beautiful dancing, comedic moments and everyone's favorite classic characters gives audience members something to talk about after experiencing our wildly inventive take on a familiar tale. Tickets on sale now!